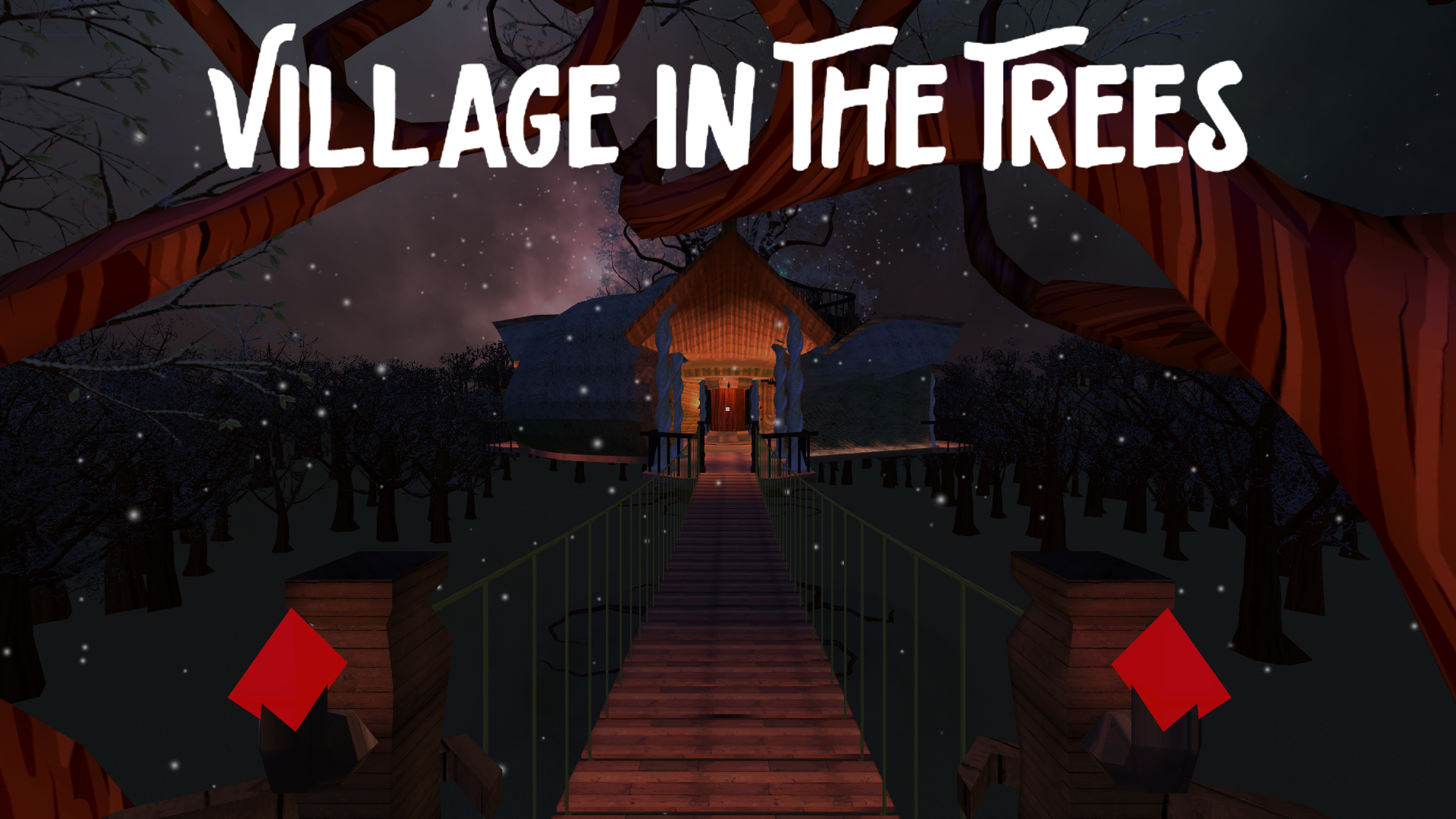 Village In The Trees
This environment is a atmospheric exploration of a set of platforms in a forest.
The goal of the project was not only to create an experience that provides a feeling of mystery and wonder, but also as a personal goal to create a project and model, texture and create all or as many of the assets as i possibly could.
The game is played by moving around using WASD and the mouse, in addition you can interact with various elements in the game by left clicking them.
External Assets used:
- Unity Standard Assets Water Plane
- Ben Esposito's First Person Drifter Controller
- Starfield Skybox by NightSoundGames
- Animation on/off call script from AIE
- Fantasy Music by Andrew Isaias
- Drinking and swallow.wav by dersuperanton
- Turn Page.mp3 by alixgaus
- Door_Open.wav by Tabook
- Thunder6.wav by OneSoundToRuleThemAll
Install instructions
Once the file is downloaded, just extract the game and start playing